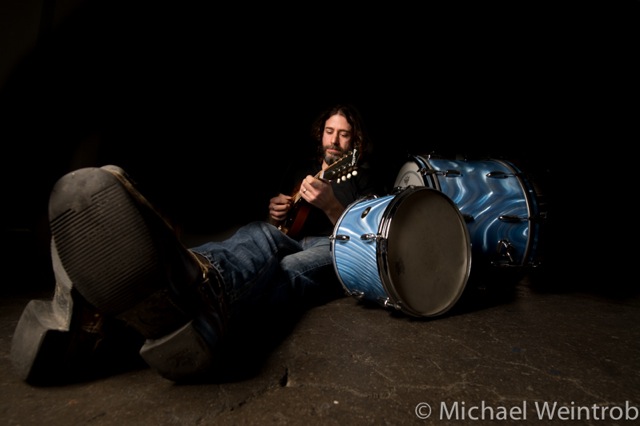 Bio.
Drummer Tony Leone grew up in Central CT and went to the University of Hartford's Hartt School of Music, where he studied with alto saxophone legend, Jackie McLean and world renown percussion professor Alexander Lepak. He also taught there from 1996-2006 as an adjunct professor of drum set.
For about one year, in 1995, he studied with Alan Dawson at his home studio in Lexington, MA, driving up weekly from Hartford, CT.
During his time in Hartford he worked extensively with Trombonist Steve Davis and bassist Nat Reeves, both of whom were invaluable mentors.
In 1998 he moved to New York and became active on the New York City jazz scene, playing gigs with Illinois Jacquet's Big Band, Lou Donaldson, Slide Hampton, George Coleman, Harold Mabern, Valery Ponomorev, Randy Johnston, Mike LeDonne and Michael Weiss. He also did a tour of Scandinavia in 2000 with pianist, Horace Parlan.
In 2002 Leone, along with Fiona McBain, Glenn Patscha, Amy Helm, Byron Issacs and Jimi Zhivago founded the band Ollabelle, a collective that drew on many different sources of American roots music including, delta blues, bluegrass, gospel, country, folk, jazz and rock 'n roll.
Their first album, Ollabelle, was signed to T-Bone Burnett's Sony imprint, DMZ and garnered the group critical acclaim. They went on to do tours opening for Diana Krall as well as Ryan Adams.
In the summer of 2004, they were included in a tour called The Great High Mountain Tour. The show featured some of the most legendary figures in modern bluegrass, including Ralph Stanley, Allison Kraus, Jerry Douglas and Norman and Nancy Blake.
It was also during this time that they became a staple of Levon Helm's, "Midnight Ramble", a weekly concert held by the legendary drummer at his home barn in Woodstock, NY. Initially, Ollabelle would be part of Levon's band in addition to doing their own opening set. Leone would often play double drums with Helm, as well as play behind him when he played mandolin and sang.
The influence of being around Helm, one of his childhood heroes, and being on The Great High Mountain Tour inspired Leone to pick up the Mandolin during this time.
Ollabelle went on to make two more studio records, Riverside Battlesongs and Neon Bluebird. Both were released to wide critical acclaim.
Since his days with Ollabelle, Leone has stayed active recording and touring. He has toured with Shooter Jennings, Marshall Crenshaw, Chip Taylor, Tift Merritt, Anders Osborne and Phil Lesh of the Grateful Dead.
In 2015, he became the drummer in The Chris Robinson Brotherhood, led by former Black Crowes frontman Chris Robinson. The band does about 100 dates a year and has recorded three albums including, Anyway You Love, We Know How You Feel and If You Lived Here, You'd Be Home By Now.
The third record is set for release in July of 2017.